Tractor Case IH Maxxum US Tier 4B v1.0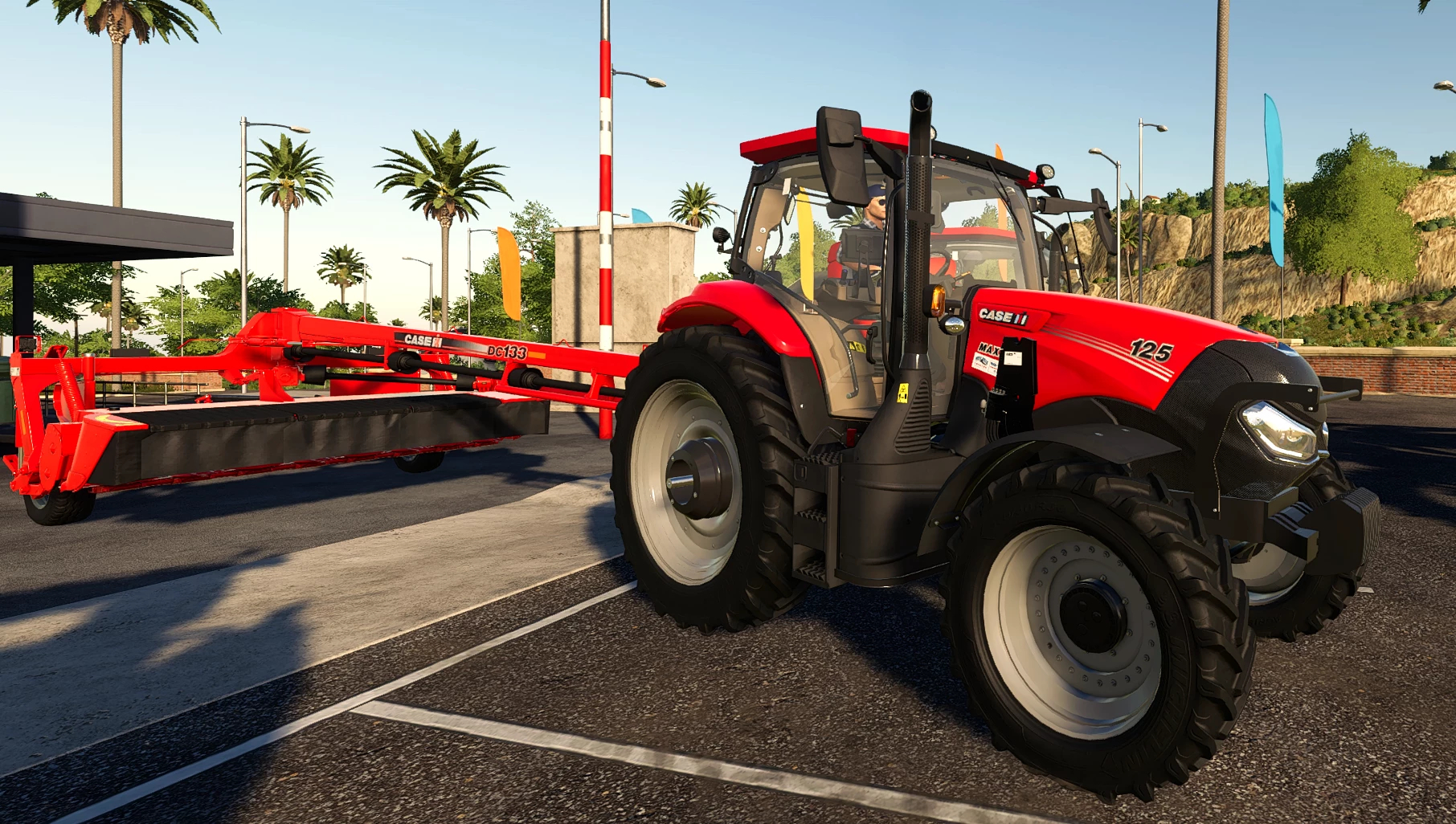 Tractor Case IH Maxxum US Tier 4B v1.0
The time has come to let this one go free. I'm sure all y'all are glad to stop seeing it and are excited to actually get to use it. I'm excited to release it. This mod has been a 7 month long venture, I've put more work into it than any other mod in the past. I've also done the most Blender work on it than I've done on any other mod.
Also this is never coming to Console for FS19: REFRAIN FROM ASKING. That horse has been dead a long time now, no need to keep beating it. I do have plans to convert it to FS22 mods, and hopefully beat the guys overseas that just do simple edits to in game equipment to the punch, and release it for all platforms on FS22.
Features:
Front Weight Options, that are functional.
Extremity Warning Light Options
Custom Modeled US Spec Row Crop Wheels with custom dirt and wear. Michelin and Trelleborg tires.
US Spec Lighting Setup
Warning Triangle.
Custom Rear Linkage, Drawbar modeled to US specs.
Proper Interior Colors and Textures, as well as a Red Leather Seat.
Sound file from the New Holland T6, more accurate sound file.
Monitor Options
Wheel Options
Engine Options Maxxum 115150, Maxxum CVX 115150(only Maxxum 150 in the game)
Engine Options Change the Roof and Rear Fenders.
Two Optional Loader Consoles
Animated Interior Parts, Arm Rest, Steering Column, Joystick/Throttle
Opening Cab Door assigned to the N Key. Arm Rest folds up on the drivers seat when the cab opens.
West Hills Tractor Dealer Logo on the hood of the tractor.