LS22 Water Production, Greenhouse And Store Pack v1.0.0.1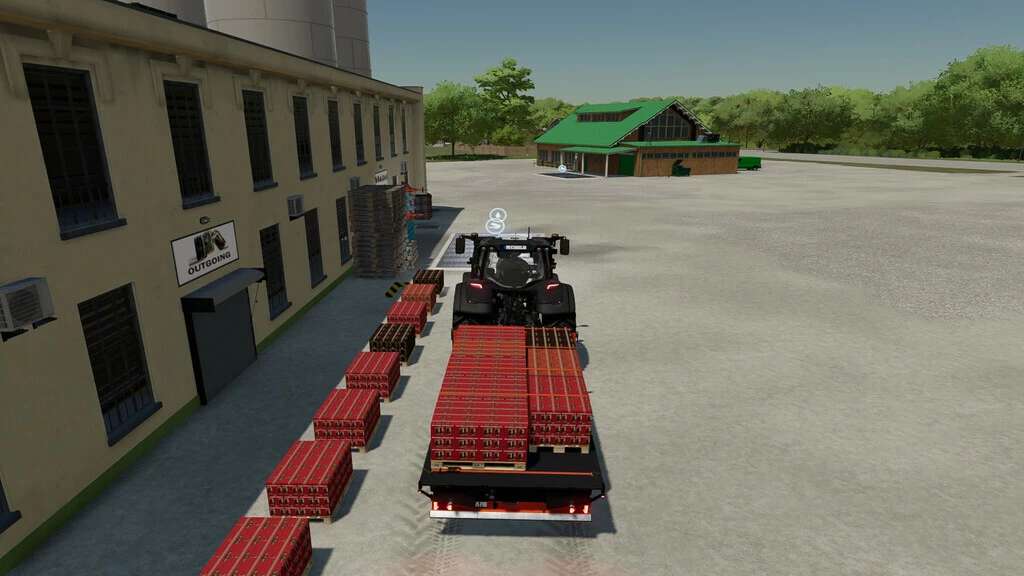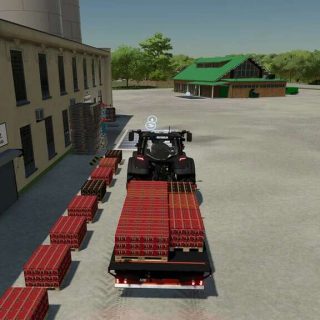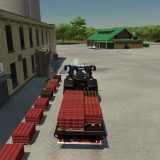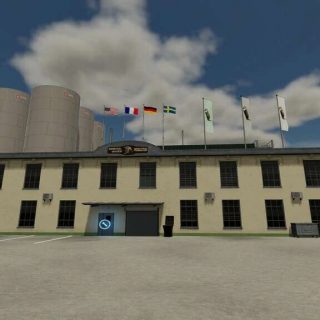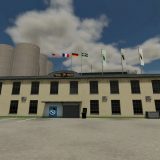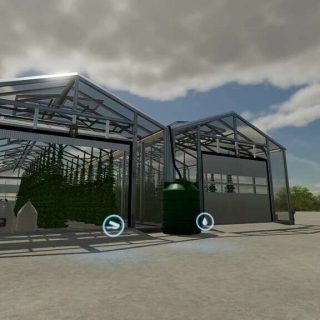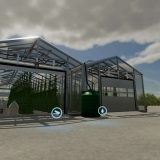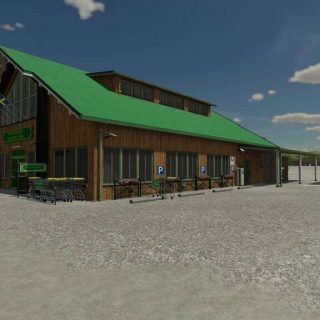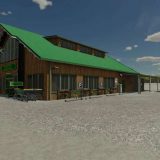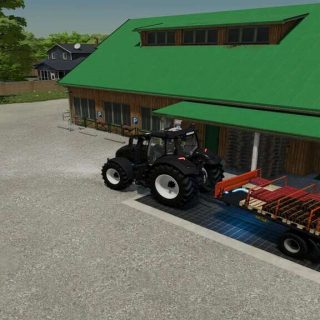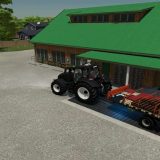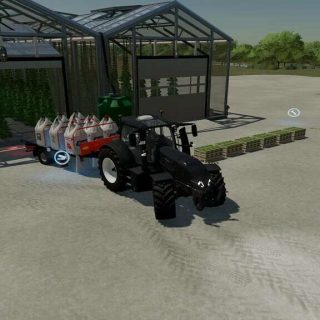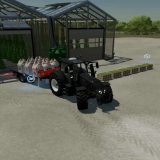 LS22 Water Production, Greenhouse And Store Pack v1.0.0.1
---
This placeable Production makes berries and hop-infused mineral water (WTR).
Changelog: 1.0.0.1
– Corrected "missing filltype_hops -L10N fillUnit error"
– Adjusted production recipes and storage capacity for better "balanced" input-output
Our beverages help stressed farmers hydrate properly during hard days of work. Our beverages are more than flavored water, we make ionized 9.5pH water through a microfiltration and reverse osmosis process to remove unwanted particles and foul taste, giving this water an exceptionally pure and clean, smooth taste, and together with loads of added minerals and antioxidants from berries and hops, you can rest assure that you can overcome a full day of challenges and hard work with less effort at the end of the day.
Our water contains:
Ionized water, added minerals, 62 antioxidants, 42 calories, 10 grams of sugar, and is like a light soda, but much, much healthier.
You can grow your own hops in the specialized greenhouse designed so that you can harvest the hops and produce
great flavored and mineral-boosted water all year long.
Included is a local-specialized market for the locals that carries basic staples and other items provided by the local farmers and with these products, you can sell select grains and your products for more than fair market prices.
Available to our shoppers is a charging station for EV's, so that you can give your vehicle a maintenance charge
while you are visiting our store for a reduced price compared to the city's charging stations.
Support your local country store and sell your products here.
Our products are inspired by the flavors and aromas of Strawberries, grapes, honey, and hops which makes a bright, citrus, and floral complex taste.
Available in three flavors
– The Lumberjack WTR "Hops & Grape Infused"
– The Farmers WTR "Hops & Strawberry Infused"
– The Animal Keepers WTR "Hops & Honey Infused"
WATER PRODUCTION
Placeable Shop Category: Production /Factories
Price: $98600
Daily Upkeep: $100
Incoming Materials: Water, Honey, Hops, Strawberry, Grape, Sugar
Outgoing Materials: The Lumberjack WTR, The Farmers WTR, The Animal Keepers WTR
HOPS GREENHOUSE
Placeable Shop Category: Production /Greenhouses
Price: $56400
Daily Upkeep: $100
Incoming Materials: Water, Seeds, Fertilizer, Lime
Outgoing Materials: Hops Pallet
SPECIALTY COUNTRY STORE
Shop Category: Placeable/ Production/ Selling Points
Price: $56900
Daily Upkeep: $50
Incoming Materials: WHEAT, BARLEY, OAT, CANOLA, SUNFLOWER, SOYBEAN, MAIZE, POTATO, SUGAR, HONEY, SUGARBEET CUT, EGG, SEEDS, SUGARCANE, PIGFOOD, OLIVE, MINERAL FEED, HOPS.
FLOUR, BREAD, CAKE, BUTTER, CHEESE, FABRIC, CLOTHES, CEREAL, SUNFLOWER OIL, CANOLA, OIL, OLIVE OIL, GRAPE, RAISINS, GRAPEJUICE, CHOCOLATE, STRAWBERRY, LETTUCE, TOMATO, LUMBERJACKWTR, THEFARMERSWTR, THEANIMALKEEPERSWTR, HOPS.
Outgoing Materials: ELECTRICCHARGE
Storage Capacity Water Production:
INPUT;
WATER: capacity=100000 L
GRAPE: capacity=50000 L
STRAWBERRY: capacity=50000 L
HOPS: capacity=35000 L
SUGAR: capacity=25000 L
Production recipes:
The Lumberjack WTR: capacity=300000L / cyclesPerHour=22 costsPerActiveHour=$9
WATER amount="25″
GRAPE amount="15″
HOPS amount="12″
SUGAR amount="7″
Production recipes:
The Farmers WTR: capacity=300000L / cyclesPerHour=22 costsPerActiveHour=$9
WATER amount="25″
STRAWBERRY amount="15″
HOPS amount="12″
SUGAR amount="7″
Production recipes:
The Animal Keepers WTR: capacity=300000L / cyclesPerHour=22 costsPerActiveHour=$7
WATER amount="25″
HOPS amount="15″
HONEY amount="7″
Storage Capacity Hops Greenhouse:
INPUT;
WATER: capacity=20000L
SEEDS: capacity=12000L
MANURE: capacity=12000L
LIME: capacity=12000L
Production recipes:
Hops: capacity=5500L / cyclesPerHour=22 costsPerActiveHour=$7
WATER amount="20″
SEEDS amount="5″
MANURE amount="10″
LIME amount="7″
Water Packaging Details:
– 24 cans/box 330ml/0.33L/box
– 48 boxes/pallet = 380L/pallet
Hops Packaging Details:
– 1 box 19L/box
– 16 boxes/pallet = 304L/pallet
Functions:
– Night lights
– Turn ON/OFF Warning Stripes
– New fill types
– Charging station