LS22 Väderstad Spirit 300 Pack v1.0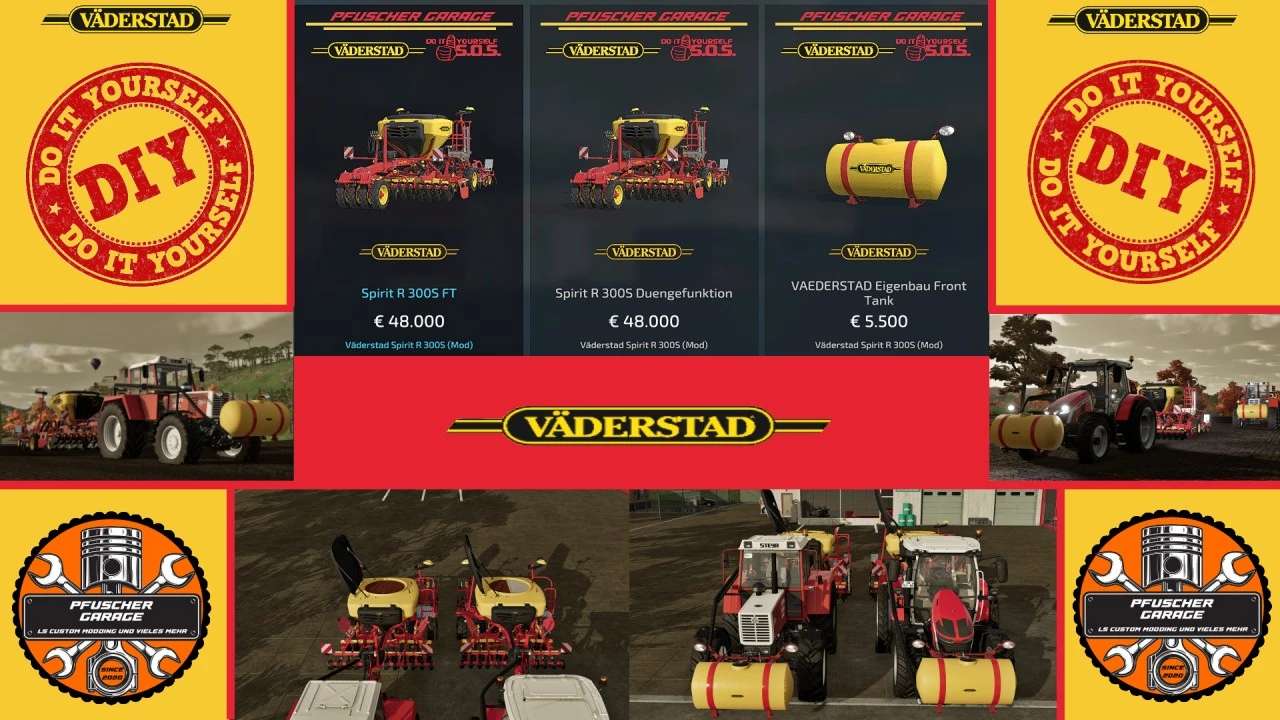 LS22 Väderstad Spirit 300 Pack v1.0
---
Vaderstad Spirit 300 Pack
What can the pack do?
Everything was a seed drill so it should be able to
What is included in the pack?
1x homemade front tank in Väderstad design
1x Spirit 300 S with hoses for front tank
1x Spirit 300 SD with tubing for front tank and fertilizer function! !
The Spirit's seed tank was divided for seed and fertilizer,
Furthermore, a hose connection was made and a self-made front tank was added.
Thanks to all testers and to the glorious stream team from Nastus1 !!!