LS22 MAN TGX 2020 v1.8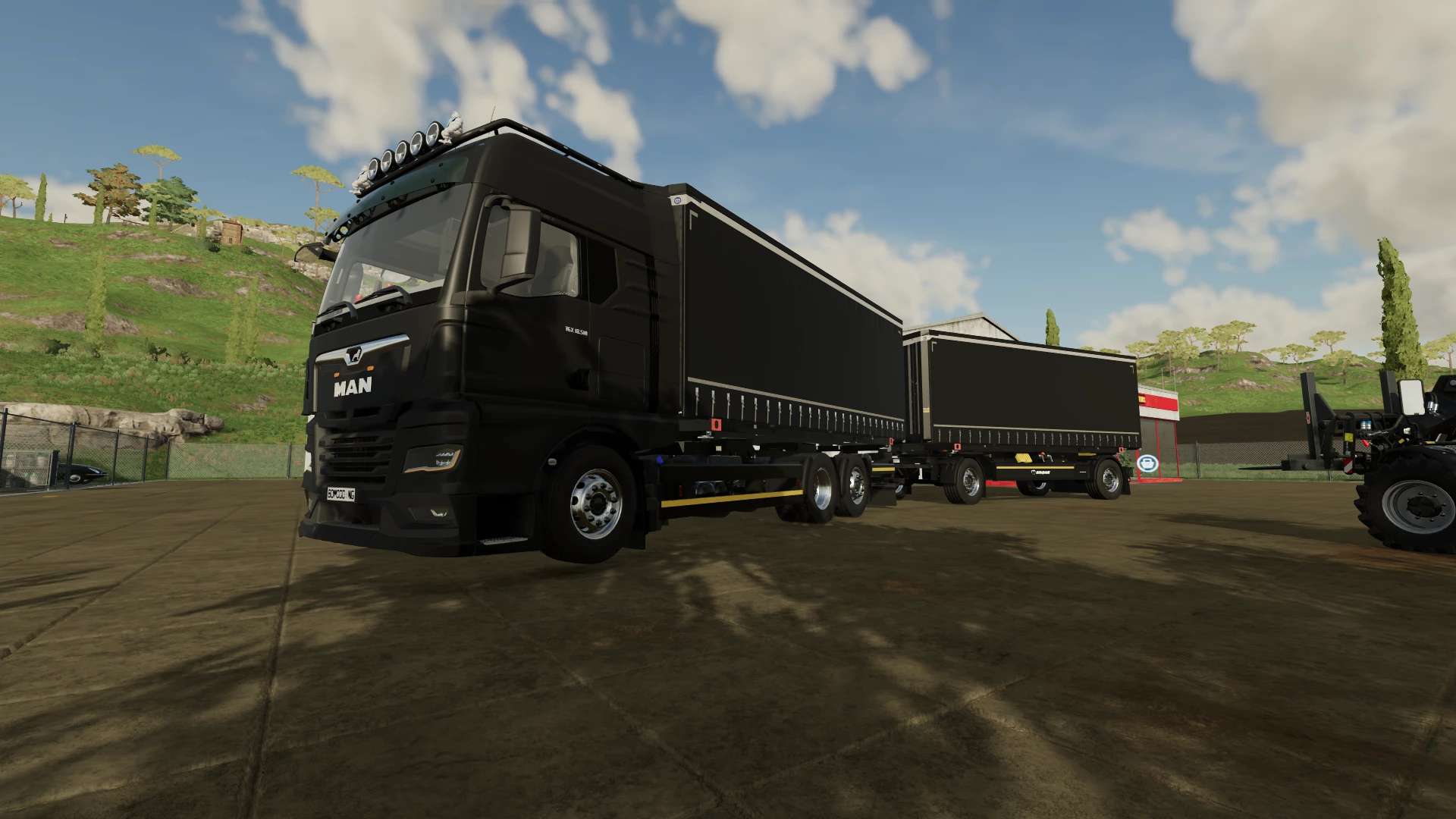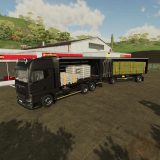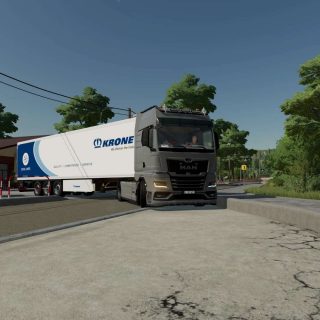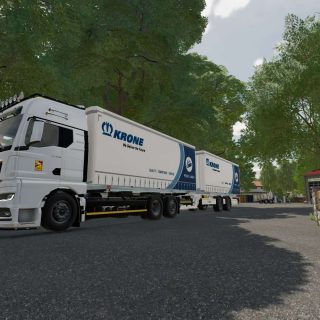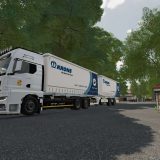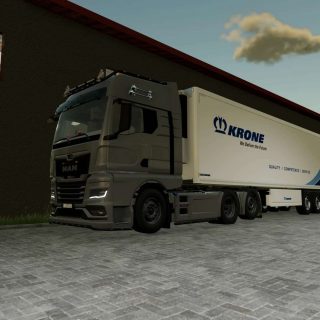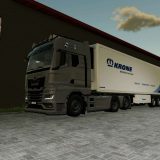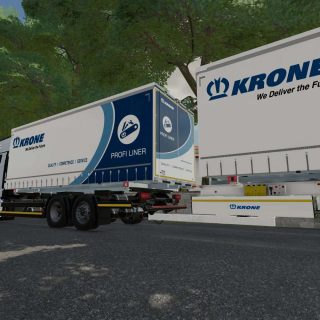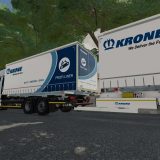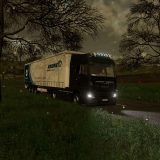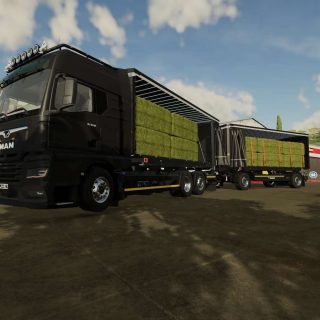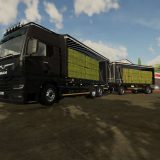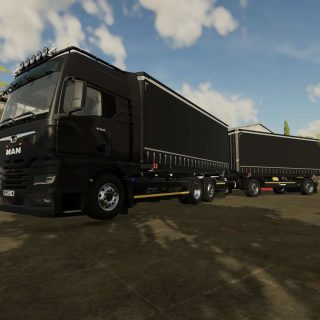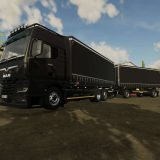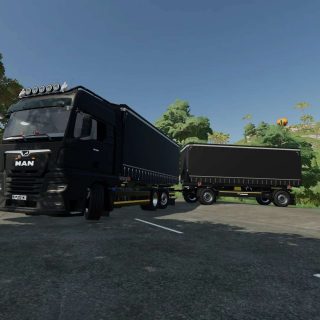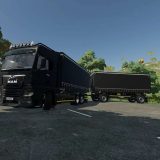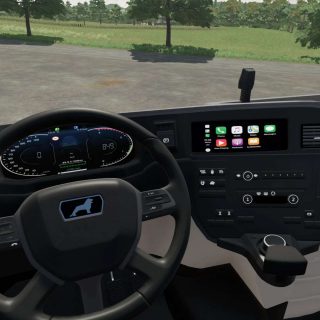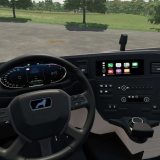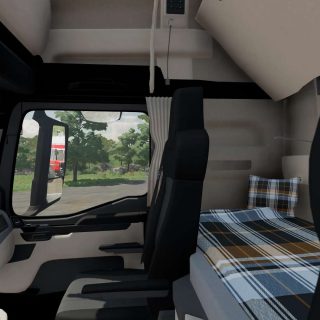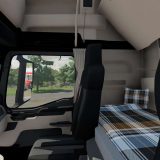 LS22 MAN TGX 2020 v1.8
---
The MAN TGX 2020 offers the versatility you are looking for for your job!
V1.8.0.0
– Fixed collision (truck no longer gets stuck when driving over bridges)
– Added missing fire
– Rear doors on the Profiliner revised
– Added color configuration for tank
– Added 3 new chassis
– New shop icons
– Load amounts defined for autoloader version 1.8
V1.0.0.1
release
V1.2.0.0
– Added engine configurations
– Added interior lighting configuration
– Fixed lamp bracket 5 to 6 (lamps).
– Identification bug fixed at BDF 1 axis
– Hoses have been fixed (now connect to trailer and semi-trailer)
– When reversing, there is now an acoustic tone
V1.3.0.0
– Dashboard revised
– Blinkers are blinking now
– Speed ​​was replaced by time
– Revised speed indicator
– Fuel gauge revised
– vehicle increased (now it is the same size as my other trucks)
– Added new spoilers for swap body chassis
– Air suspension revised for 4×2 chassis (only goes up at the back)
– Added new color palette
– Shop camera revised
– Indicators and daytime running lights revised
– Added blinker configuration (static and dynamic)
– Added logo configuration
– AttacherJoints schema revised
– Removed 3 warnings (Warning: Shape from 'MAN_TGX_2020.i3d.shapes' too big (XXX KB).
Maximum supported size on Consoles is 8192 KB.)
– Mod size reduced (from 82.6 MB to 66.7 MB)
– Installed hydraulic connections
– Added 4 new mudflaps
– Saddle plate fixed (with certain Poppy configurations, when adjusting the
Saddle plate coupled semi-trailer not pulled along)
– Added headlight bar + side guard configuration (thanks to [HRFF] monkey
for the low bar)
– Added bull catcher configuration
– Added lift axle for steering axle (adjustable with left mouse button)
– Added blind spot configuration
V1.4.0.0
– Tarpaulins on swap bodies or trailers can now be opened/closed with the Y key
will
– Added deep hitch for tandem with deep drawbar or Krone Dolly
– Warning boards can now be opened/closed with the O key
– Bumper can now be flipped with the right mouse button
– Light cones now glow even with low graphics settings
– Added hitch configuration
– Hitch and mud flap configuration is only displayed when a BDF
chassis is selected
V1.5.0.0
– Flags have been removed as this will result in the following message: Unpopulating
RenderTextureController as a RenderOverlay is in use by the GUI
– Warning: Duplicate l10n entry has been fixed
– Color URSUS_OLIVE1 replaced as this is no longer supported in the new version
– Saddle plate fixed (can be moved again with the mouse button in V1.3)
– Removed hitch configuration
– Deep hitch can be mounted with button K
V1.6.0.0
– Added license plate configuration
– Added hitch configuration
– Chassis 6×4 Spoiler V1 the rear tires were fixed
– Lift axle can now be adjusted with CTRL+Z
– Lift axle is now rigid when it is up
– Added MAN TGX 2020 with Krone Profiliner body
– Autoload for MAN TGX 2020 with Krone Profiliner body
– Added Simple IC
V1.7.0.0
– Control for warning signs revised
– Reworked control for bumper
– Control for rear doors revised
– Collision revised (no longer gets stuck everywhere)
– Model revised
– Added numerous configurations
– Blind spot sticker fixed (rear door)
– Bullcatcher configuration has been reworked
– Lamp bar configuration has been revised
– Revised tarpaulin from the crown structure
– Added side protection configuration for BDF chassis
– Added tarpaulins for custom skins
It doesn't matter whether you're on the road or on uneven terrain, with the MAN you're always in control. There is definitely something for everyone thanks to numerous configuration options and the ability to mount the swap body.
General
Price: €129,000 – €139,000
Max power: 580hp
Top speed: 83 km/h
Weight: 10.5t
functions
– Adjustable saddle plate
– Chassis for swap bodies
– air suspension
– 100 colors for customization
– Numerous configurations
– Illuminated interior
– Animated mudflaps
configurations
All configurations
Miscellaneous
The following mods are recommended:
Krone swap body pack:
Simple IC
Autoload Script (by ACHIMOBIL)
Permissions and important information
Editing and uploading the mod to other sites is NOT allowed!!!