LS22 LAKE PROVIDENCE LA 4X MULTIFRUIT – TP/CONSTRUCTION MAP V2.0.0.1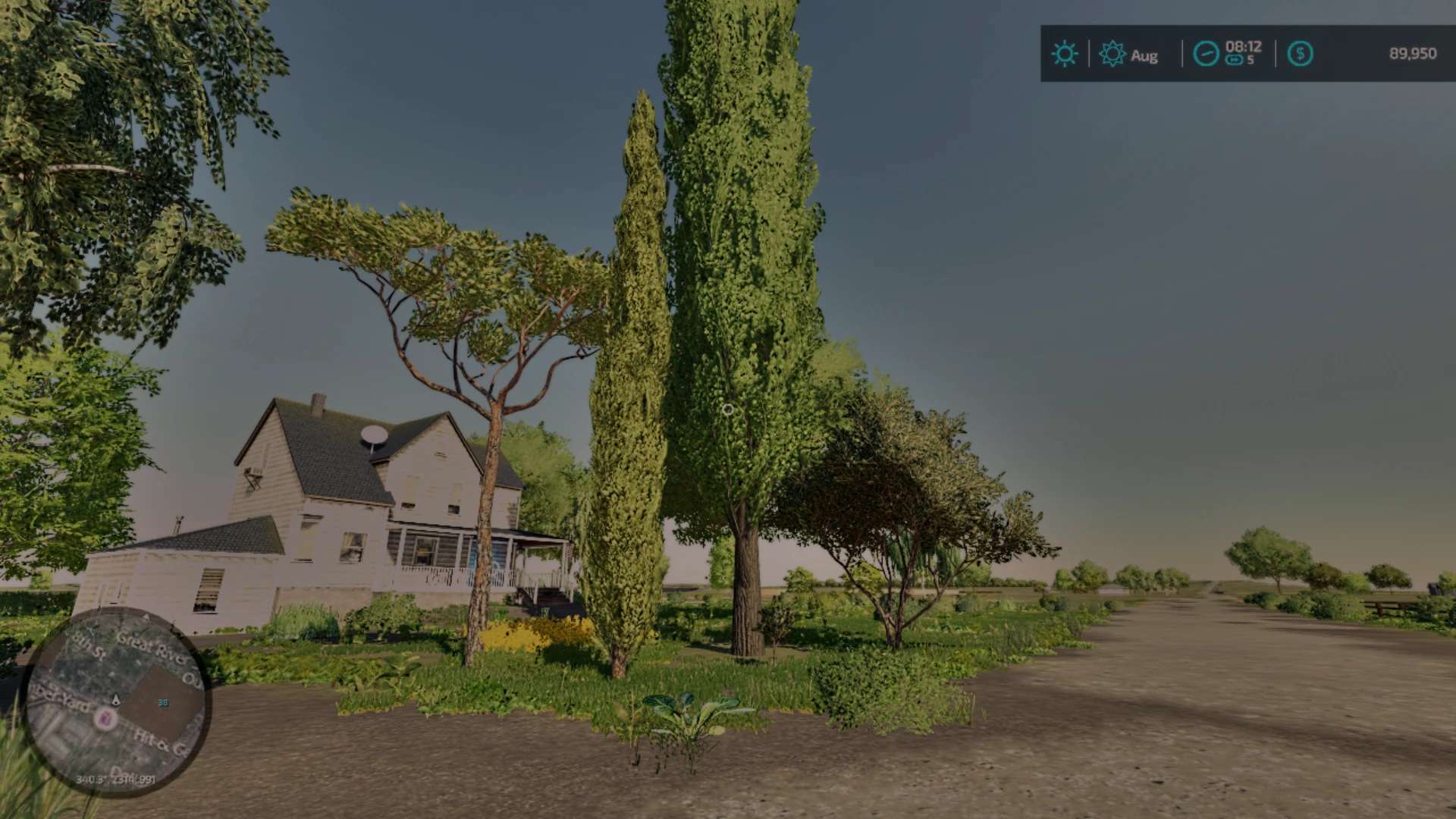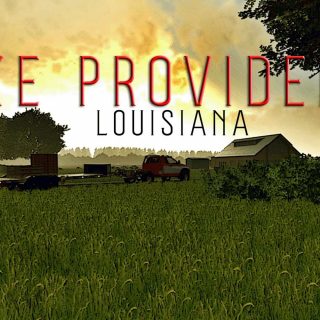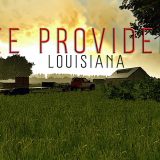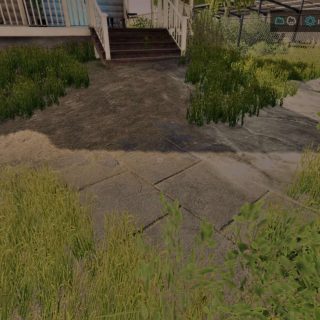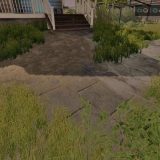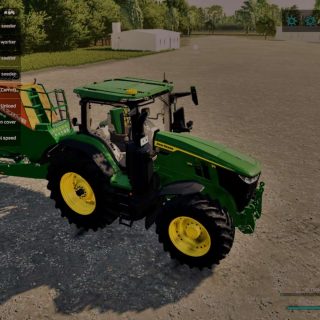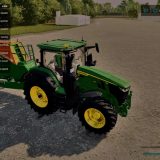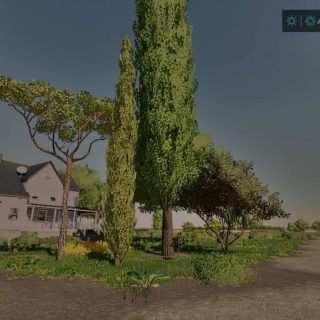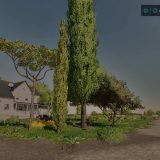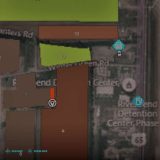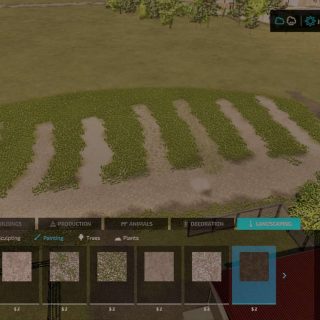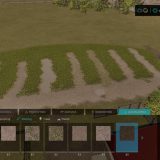 LS22 LAKE PROVIDENCE LA 4X MULTIFRUIT – TP/CONSTRUCTION MAP V2.0.0.1
---
V2.0.0.1
Updated TipCollisions. Now all materials can be tipped to group.
After a long week of settling in to your new home, you receive some good news that your sh*t brown truck is available for pick-up at the car dealership. You are ready to put the past behind you and begin a new journey.. You have saved $100,000 and now must decide what it is you want to do. The possibilities are endless!
You hear a loud thud on the front door that catches you by surprise. You wonder who it is, because you don't know anyone in the area. You open the door to find that it was the daily "Lake Providence Journal", thrown by none other than Clifford Powell II, star middle school quarterback, grandson of one of the local farmers, Clifford Powell.
The headline reads, "BECOME A LANDOWNER TODAY!"
"Although, the average price of land in the states is around $12,000, in Lake Providence, La. land prices have been cut in half due to decreased demand for land ownership in the area.
At this time, there are 50+ fields available, ranging from a little over 1 ha up to about 30 ha, at $6,000 per hectare! Many come with additional land to do whatever you please!"
The fields are far from perfect, and the roads are much lower quality that those of larger cities due to scarcity of city funding.
Are you up for the challenge of building this small rural town into your farming empire?!
***SIDENOTE** Your cousin Joe just came in town and is up to one of his old schemes. He said he knows a couple of loggers who want to buy some moonshine, and he has everything you need to get the business going!!
You start rummaging through the new, old, half standing shed in your backyard looking for your diesel equipment… You quickly turn to Joe, and he can sense the ass kicking coming… "Hey, cousin!!", he quickly stutters, "don't be mad… I traded the diesel stuff to a buddy of mine on the other side of the Mississippi, but he said we can come by and use it any time!"
Plays well with TerraFarm V4
Current Productions:
FISH = FISH BAIT + EMPTY PALLETS
FISH BAIT (3 OPTIONS)
BEEF + EMPTY PALLETS
PORK + EMPTY PALLETS
CHICKEN MEAT + EMPTY PALLETS
PB&J (GRAPE) = GRAPE JELLY + CORN SYRUP + PEANUT BUTTER + EMPTY PALLETS
PB&J (STRAWBERRY) = STRAWBERRY JELLY + CORN SYRUP + PEANUT BUTTER + EMPTY PALLETS
CORN SYRUP = MAIZE + OLIVE OIL + SUGAR + BUTTER + EMPTY PALLETS
EMPTY PALLETS = BOARDS PALLETS + BEAMS PALLETS
BOARDS PALLETS = WOOD + PLANKS
BEAMS PALLETS = WOOD + PLANKS
MOONSHINE= WOODCHIPS + GRAPE + OATS
AGED MOONSHINE = BARLEY + MAIZE + GRAPE + EMPTY PALLETS
PETROLEUM = WOODCHIPS + WATER
DIESEL = CANOLA + SUNFLOWER
HEMP = WATER + MANURE + SEEDS
PAPER = WATER + WOODCHIPS + PETROLEUM
PRE-ROLLED JOINTS = HEMP + PAPER + EMPTY PALLETS
HONEY = WATER + SUGAR + EMPTY PALLETS
PARAFFIN WAX = WATER + HONEY + PETROLEUM + EMPTY PALLETS
CANDLES = PARAFFIN WAX + EMPTY PALLETS
CHICKEN MEAT = EGG + EMPTY PALLETS
BEEF = GRASS + EMPTY PALLETS
PORK = PIGFOOD + EMPTY PALLETS
PASTA = EGG + FLOUR + WHEAT + EMPTY PALLETS
INK = PETROLEUM + WATER + SOYBEAN + EMPTY PALLETS
PEANUT = WATER + MANURE + SEEDS + EMPTY PALLETS
PEANUT BUTTER = PEANUT + CANOLA OIL + EMPTY PALLETS
DYE = PETROLEUM + WATER + OLIVE OIL + EMPTY PALLETS
CRAYONS = PARAFFIN WAX + DYE + EMPTY PALLETS
PASTA BOWLS = PASTA + OLIVE OIL + BEEF + PORK + CHICKEN MEAT + EMPTY PALLETS
SCRAP METAL = WATER + CLOTHES + PETROLEUM +CHICKEN MEAT + EMPTY PALLETS
TOBACCO = WATER + MANURE + SEEDS
GUITARS = FABRIC + BOARDS + DYE + EMPTY PALLETS
CHOCOLATE MILK = CHOCOLATE + MILK + EMPTY PALLETS
STRAWBERRY JELLY = STRAWBERRY + OLIVE OIL + SUGAR + EMPTY PALLETS
GRAPE JELLY = GRAPE + SUNFLOWER OIL + SUGAR + EMPTY PALLETS
CIGARS = TOBACCO + SILAGE ADDITIVE + EMPTY PALLETS
CHEWING TOBACCO = TOBACCO + HONEY + EMPTY PALLETS