LS22 Krasnopolye Map v1.1.0.0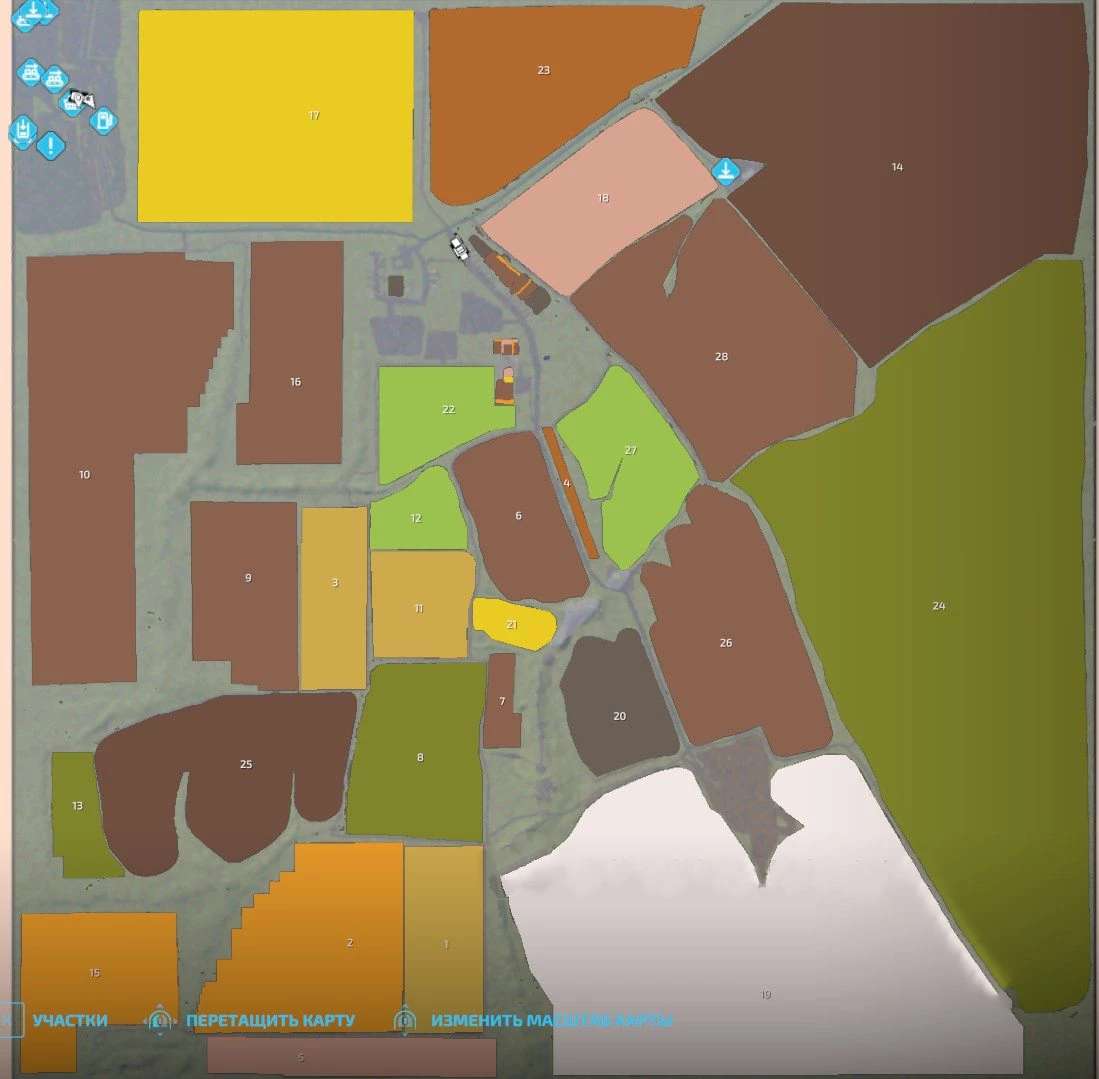 LS22 Krasnopolye Map v1.1.0.0
---
Russian map based on real terrain. The crops are standard, there are production facilities, 28 fields, there are also sites for purchased objects.
Career begins without any production and storage, there are contracts from which you can start your activities. Full scope for the development of your farm!
Changed in 1.0.0.1:
Fixed bugs at points of sale.
Added all animals except horses.
Added storage: seeds, fertilizer, lime, liquid fertilizer, root crops, hay, grass, straw, silo, etc.
Production facilities and four more points of sale were added, barriers were changed or removed.
The base of equipment has been made.
Appeared BGA and other small changes.
P.S. I didn't test the card much and could not see something, there is very little time.
Changed in 1.0.0.2:
Changed animals, i.e. their location and buildings. Also, greenhouses need manure.
BGA has been rescheduled.
Fertilizers and seeds are now in the same building and have also been moved.
Animal feed mixer added.
Potato plant added.
A large granary has also been added, but you need to buy a plot.
The village has changed a little in size.
Added sounds to improve the atmosphere.
And other minor corrections.
Changed in 1.1.0.0:
The changes were big, whoever played will see what they are.
Added cement plant, added 4 pit, 2 sand pit and 2 gravel pit.
Possible conflicts with mods for example (KAMAZ 65108) it seems. If there are errors, report them, and not in the style of "Lelik is gone" but simply write. Perhaps the latest version of the map.
Thanks to all!