LS22 Chevrolet Bison/GMC General v1.0.0.0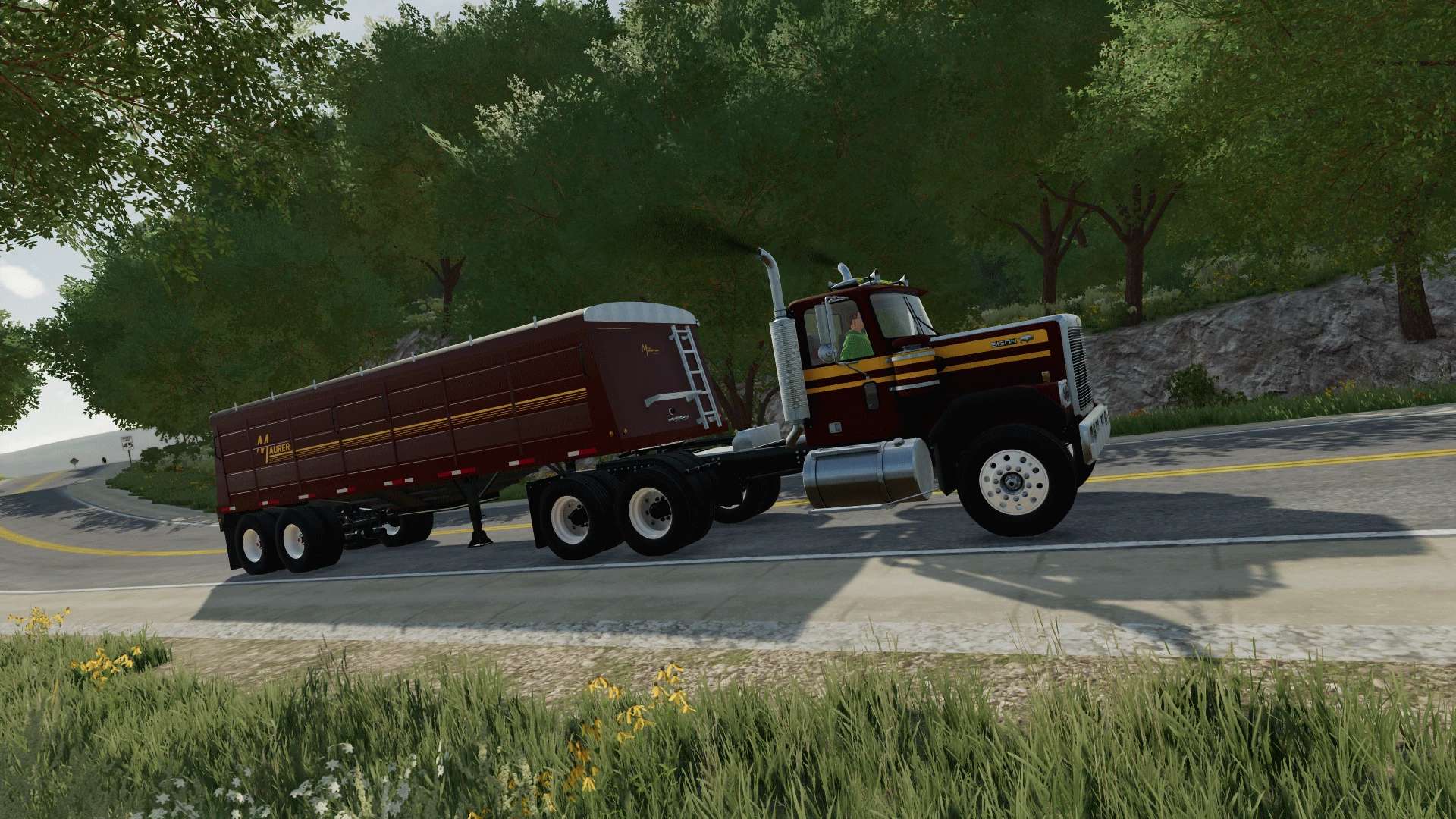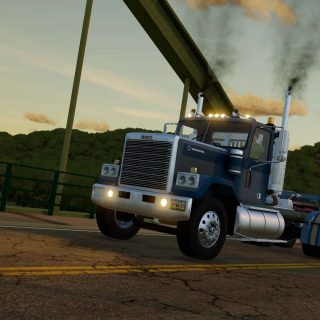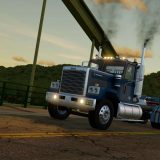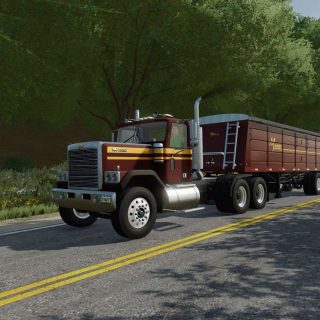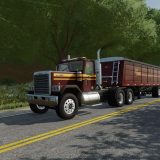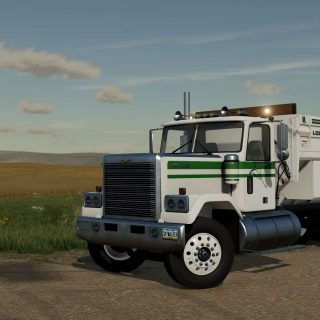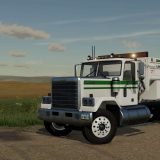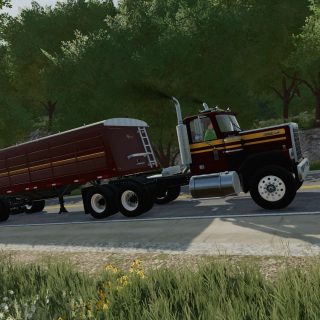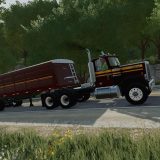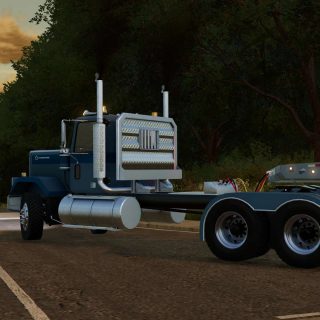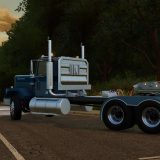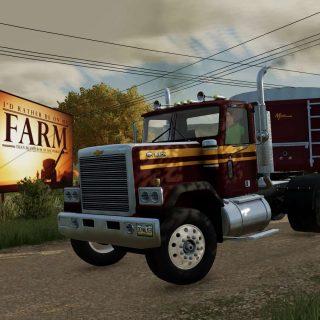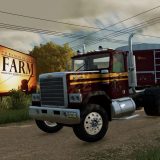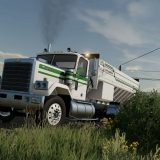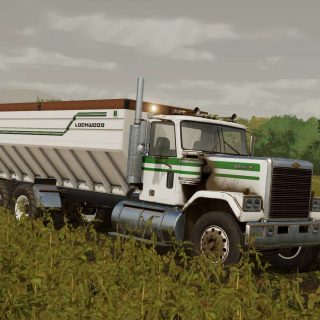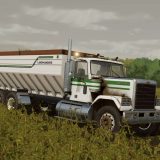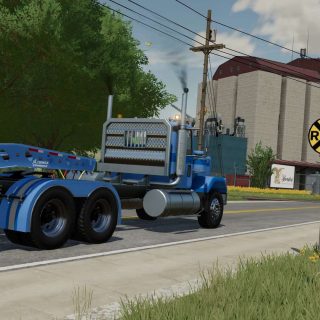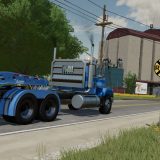 LS22 Chevrolet Bison/GMC General v1.0.0.0
---
"Build a great heavy-duty, long conventional… to this end, our engineers spent hundreds of hours surveying and receiving input from the owner/operator of competitive trucks, fleet managers, mechanics, service managers, truck salesmen, and dealers. Many competitive trucks were examined in detail, tested, and some components taken apart for examination. We challenged designs, philosophies, and manufacturing techniques. We listened and listened. We took a good look at the results and went to work designing the first of many Generals.
We say many generations because good for the General was not good enough. It had to be impressive. This meant many hundreds of tests, failures, successes, and finally The General. We think it's a great truck befitting our 70 years of experience in making trucks."
This is the Chevrolet Bison/GMC General, a heavy-duty Class 8 semi truck produced by General Motors from 1977 to 1987. It started as a Chevrolet Bison released by Ben Austin in Expendables Modding; I have since taken that mod back into Blender and rebuilt most of it from the ground up.  This project took a lot of inspiration from BcBuhler's Mack and Volvo trucks, which I believe (as of writing) have set the standard for farm semis in Farming Simulator.  This project is also the first I have released to include custom dirt/wear maps; I intend to make this a standard for my releases in the future. Included in this mod pack are the 1977-81 Chevrolet Bison and 1977-87 GMC General with a multitude of options, including interactive control buttons that operate doors, windows, turn signals, and the engine start. Choose different exhaust pipes, fenders, racks, colors, and more!
Engine Models
> All engine models are available with either a 9spd or 13spd Eaton Fuller® transmission
– Detroit 6-71: 285hp
– Detroit 8V-92: 360hp, 435hp
– Caterpillar 3406A: 310hp, 360hp, 425hp
– Cummins NHC 855: 250hp, 290hp, 350hp
– Cummins NTC 855: 310hp, 360hp, 425hp
Wheel Configurations
> All wheel configurations are available on three different frames
> 188″ standard frame
> 228″ long frame
> 253″ X2 frame
– Continental CrossTrac HS3
– Continental CrossTrac HD3
– Continental OffRoad HDO
– Continental CrossTrac HS3 + Trelleborg T404 Floaters
General Configurations
– Beacons
– Exhaust
– Fenders
– Mudflap Design
– Racks/Wetkit
– Visor
– Diesel Tank Capacity
Color Configurations
– Main color
– Rim color
– First stripe
– Second stripe
– Third stripe
– Fender trim
– Interior color
– Dashboard color
– Seat accent
Semi Truck Interactive Control
– Doors Open/Close
– Windows Roll Up/Down
– Engine Start/Stop
Always support the modder's original link; if you did not download this from the official Skywalker Farms itch.io page, this mod has been stolen and reuploaded elsewhere without consent.