LS2019 ZDZIECHÓW MAP V1.0.0.1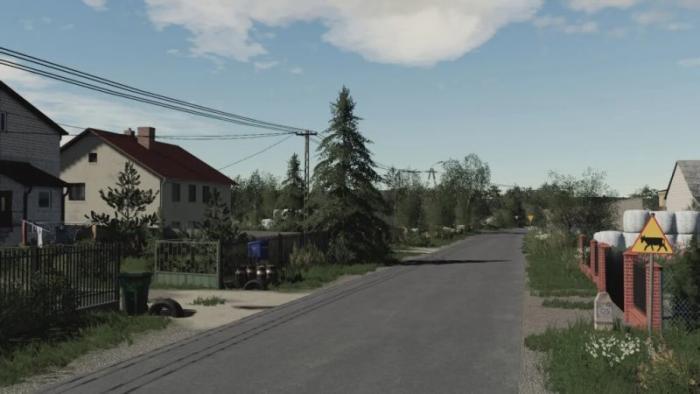 LS2019 ZDZIECHÓW MAP V1.0.0.1
---
Welcome to Mazovia! This is a Polish map modeled on a real village in the center of the Masovian Voivodeship.
1.0.0.1 Changelog:
– New garage on farm
– Small mistakes corrected
Map offers:
– 5 Villages
– 5 Farms
– 124 Fields with meadow
– 166 Farmlands
– 12 Selling points
– BGA
– New crops: alfalfa, rye, triticale, clover and horsegrass
– 2 Forests
– Missions on the fields
– Multi Terrain
– New map lighting
– Animated door and light
– Automatic lighting after dark
– Paintable bushes and grass
– New textures, trees, crops and ground
– Paintable new ground textures (paving, etc.)
– Placeable silo on farm
– 2 water points
– House trigger
– 2 gas stations
– Lime buying point
– Manure Selling Point
– Manure Buying Point
– Fertilizer Buying Point
– Traffic and pedestrians
– Seasons compatibility (bushes, snow mask, decofoliage)
– Readable PDA
– Flying eagle
– Compatibility with Precision Farming DLC
– Sounds on map
NOTE!
Map needs required mods (game could crash when saving without buildings!)
Required Mods:
MaizePlus (By: The-Alien-Paul and Modelleicher)
Polish Buildings Pack (By: Danielx321, Cisek)
Modern Decorative House (By: GoldFox)
A Pack Of Polish Buildings
And a lot more…
Have a nice game!