FS 19 Finlay Flat Top – 36" Implement Tracks v1.0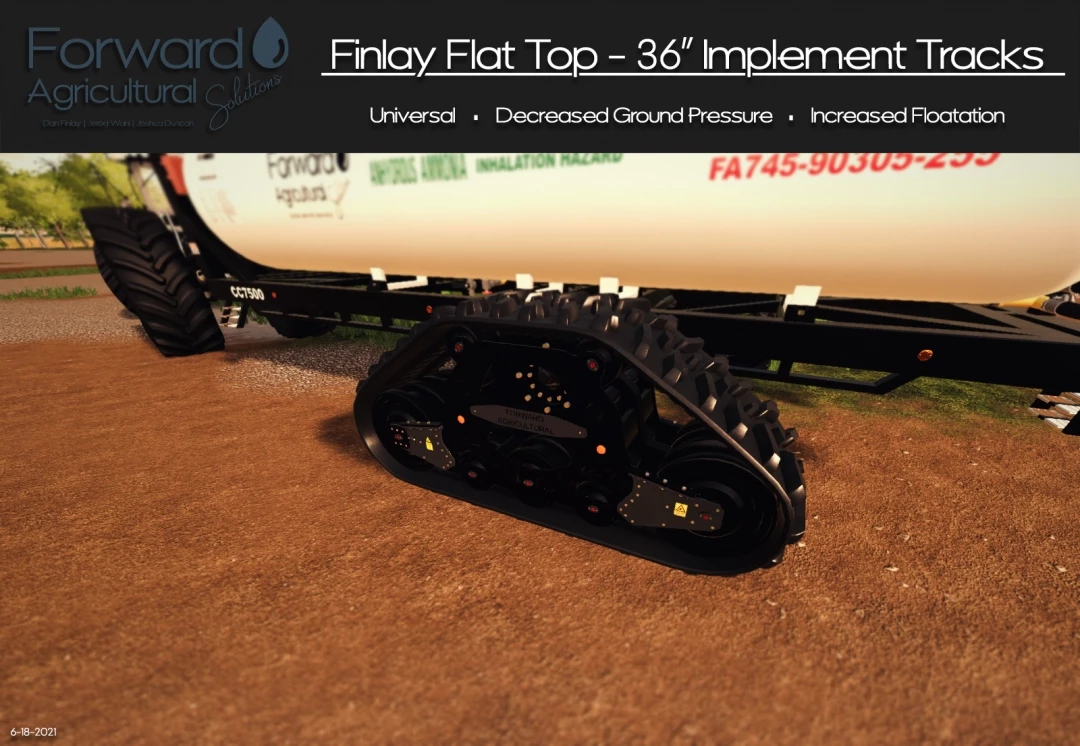 FS 19 Finlay Flat Top – 36" Implement Tracks v1.0
---
Forward Ag's first track project, the FFT-36's!
These are implement tracks that can be applied to nearly anything you would like; grain cart, sprayer, spreaders, you name it! The file contains everything you'll need to add them to your mod!
Included
1) Written instructions to create either simple nodes, or components, within Giants Editor for your tracks.
2) Written XML instructions for either standard (wheel-type) or component (singular oscillation) setups, in which you'll simply have to add the nodes that apply to each object and/or transform group from your mod.
3) The "tracks" folder that you will need to place within your mod's main folder.
*This folder contains; shaders, textures, track i3d, belt i3d, and track xml*
I will continue to improve these tracks over the next few weeks as I work on the KC6000, as there's plenty that I'm still learning when it comes to mapping!
We truly hope you enjoy the FFT-36's, and contact us if you experience any issues. We would be glad to assist you!