Building Hofset Bergisches Land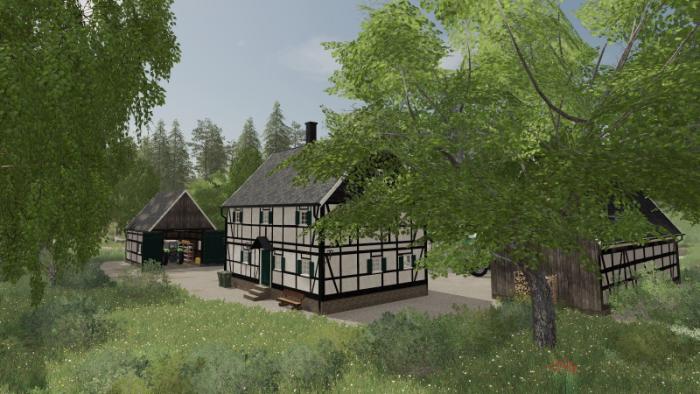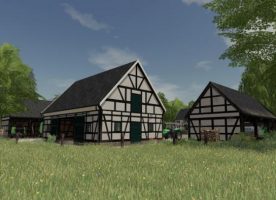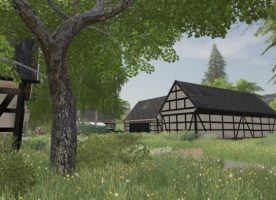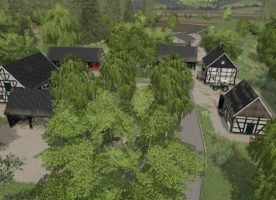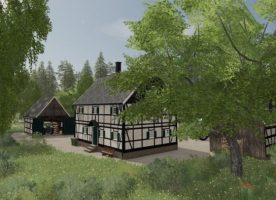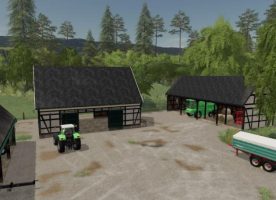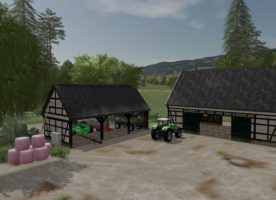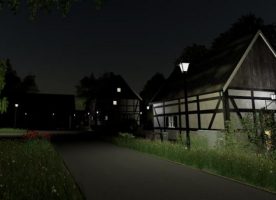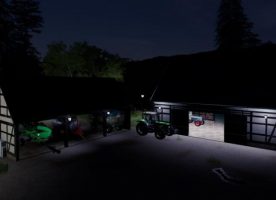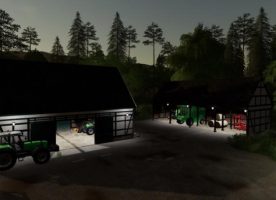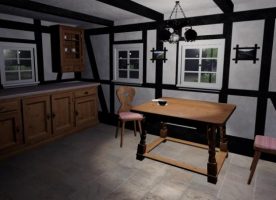 Building Hofset Bergisches Land
"Bergisches Land" set with 6 buildings in the typical half-timbered style of the Bergisches Land, the so-called Bergisches Dreiklang. This is characterized by its black bars, the white fields and the green doors and shutters.
The set contains a farmhouse, a small workshop and four different barns or shelters. All buildings are designed for small to medium-sized machines and vehicles, as can usually be found in the Bergisches Land with its hilly landscape.
All buildings have outdoor lighting that switches on automatically when dusk sets in.
In addition, all buildings have interior lighting.
The farmhouse is accessible and has a living room, a kitchen and a storage room on the ground floor.
All buildings were recreated in Blender and are SeasonsReady.
Bergisches farmhouse with sleep trigger
Price: 65000 €
Daily maintenance: 150 €
Bergische Farm workshop
Price: 22500 €
Daily maintenance: € 65
Bergische Barn big
Price: 25000 €
Daily maintenance: € 60
Bergisch barn small
Price: 19500 €
Daily maintenance: € 50
Bergische barn open
Price: 22500 €
Daily upkeep: 50
Bergische transit barn
Price: 18500
Daily upkeep: 45