Platinum Edition Gamescom Gameplay Trailer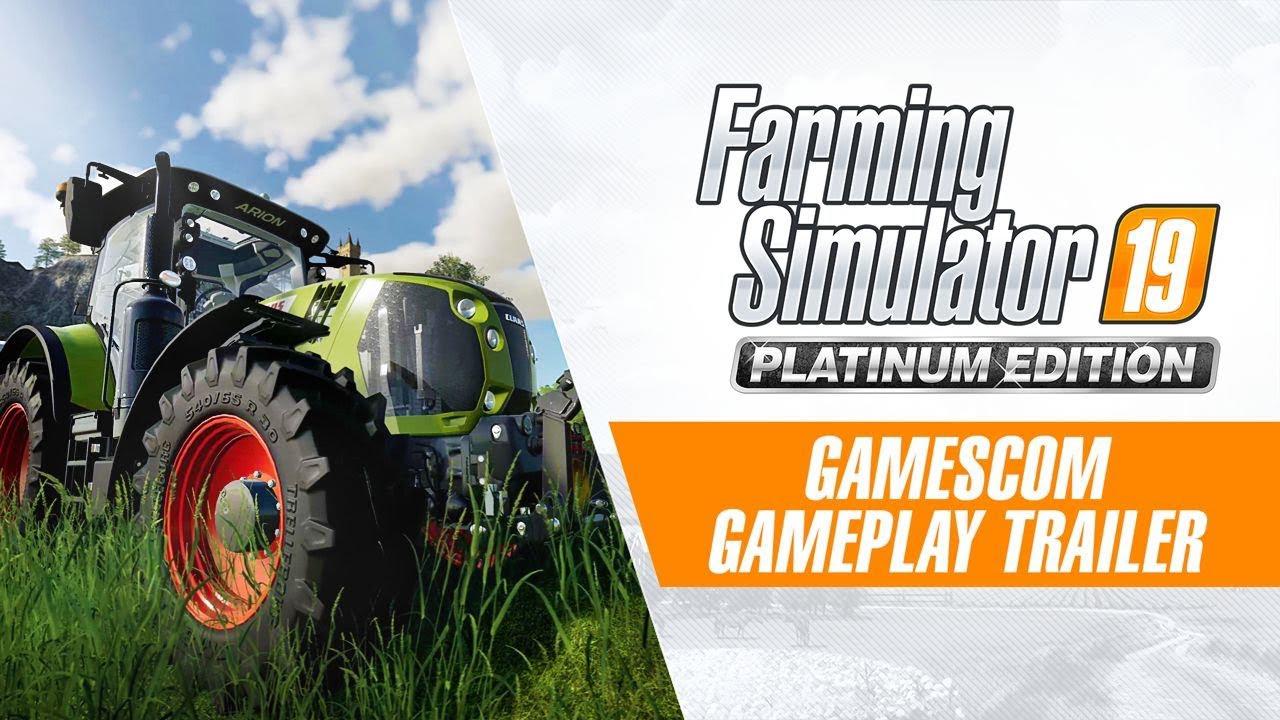 Platinum Edition Gamescom Gameplay Trailer
---
Farming Simulator 19 goes Platinum on October 22, bringing all new vehicles to the biggest and best farming experience ever. The new CLAAS brand vehicles and tools, over 35 in all, take center stage in the Gamescom Gameplay Trailer, released today.
Farming Simulator 19 Platinum, available either as a standalone product or an expansion to your copy of Farming Simulator 19, is a massive upgrade on the original experience. The CLAAS vehicles and tools, including the LEXION 8900, the JAGUAR 960 TT, and the XERION 5000, join the other biggest names in the industry – John Deere, Case IH, New Holland, Challenger, Fendt, Massey Ferguson, Valtra, and more. These allow for new kinds of farming, further enhancing your experience.
This brings the total of vehicles and equipment to over 380, allowing for endless kinds of farming – livestock, forestry, harvesting, and much more. Ride horses around two huge environments, and do it all with your friends in multiplayer, or continue to expand your game with mods.
Gamescom has just started and we are glad to welcome players on the Farming Simulator booth. The Platinum Edition will be featured at the show itself, alongside the CLAAS brand. During gamescom, don't miss the second Farming Simulator League tournament on the official stage, or watch it on Twitch, YouTube and Mixer .
Farming Simulator 19 Platinum Edition and Expansion release October 22. Platinum Edition will be available on PlayStation 4, Xbox One, and PC at retail and digitally. Platinum Expansion will be available on all platforms digitally, and at retail for PC. Both games' digital versions are compatible with Mac. Pre-order now!