LS22 Pro Shot v1.1.0.1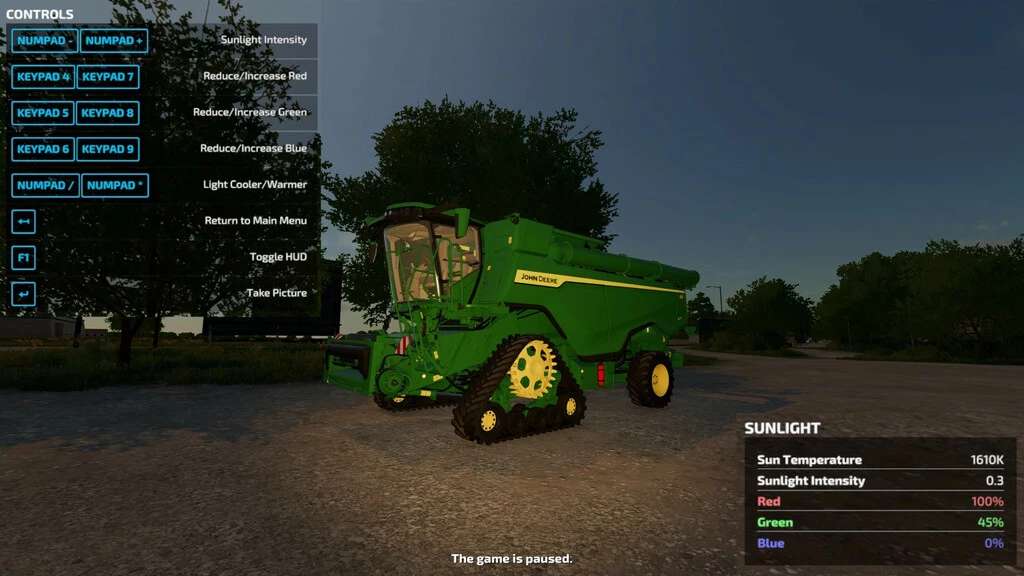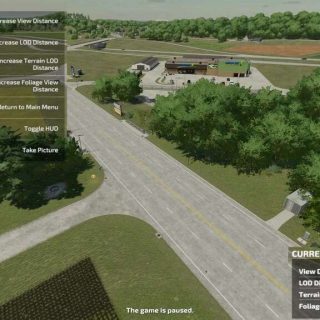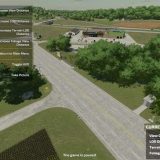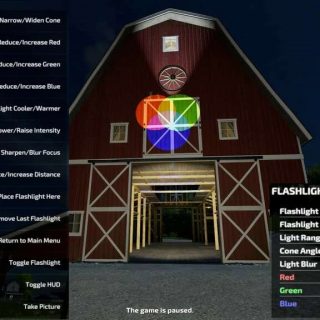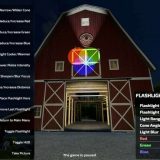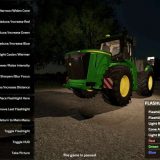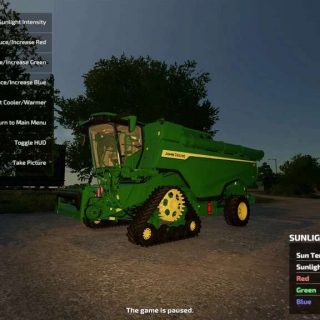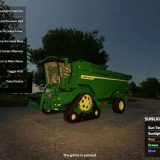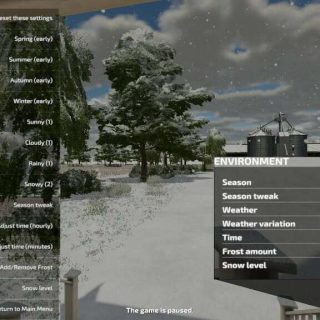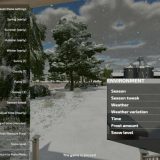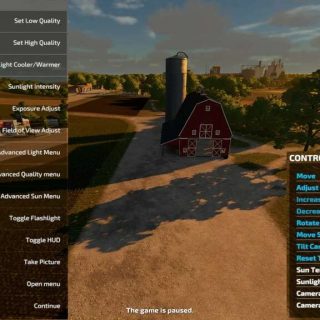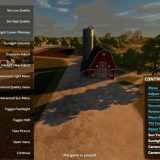 LS22 Pro Shot v1.1.0.1
---
To take a good photo, you need to take your time.
Changelog 1.1.0.1
– Fixed error with applying greyscale
Changelog 1.1.0.0
– Fixed issue with ReShade AO problem when entering pause menu
– Fixed issue where Controls menu would stay hidden after taking picture or pressing F1, if controls menu was hidden via F1 before pausing game (since 1.4 game update)
– Improved camera handling when reloading vehicles
– Added ability to reload all placeables using alt + P combo
– Added Environment menu to change season, weather (including frost and snow), and time
– Added Depth of Field menu to allow blurring of foreground and/or background
– Added Effects menu, to change colour gradients, light blooming, and SSAO shadow adjustment
– Added Sun size, Moon size, and Atmosphere refraction to Sky menu
– Keybindings can now be changed in the game's Keybinding menu
This mod lets you pause time, while you set up and frame the perfect shot. With advanced quality and lighting options, you're sure to take a Pro Shot!
– Take screenshots from the Pause screen
– Activate High Quality mode
– Change the camera exposure
– Adjust the Field of View
– Adjust the colour temperature of the sunlight
– Change the direction of the sunlight
– Use a flashlight to brighten your shot
– Place unlimited flashlights, each with their own colour, intensity, beam angle, and focus, to highlight your shot the way you want
– Adjust individual red, green, and blue elements of the sun and flashlights
– Mouse and keyboard control for smooth and precise operation
– Change the weather, or season, including snow/frost
– Adjust the time, for natural sun/moon progression
– Apply lighting effects for black and white, sepia tone, and other filters
– Adjust the Depth of Field, to highlight areas in your picture
– Make the Sun and Moon larger or smaller, and adjust the light refraction in the sky
Features for modders:
– Great for inspecting models with unlimited, precision control of the camera
– Press alt+R to reload active vehicle. alt+shift+R to reload all vehicles within 10m. alt+shift+ctrl+R to reload all vehicles within 100m
– Press alt+P to reload all placeables on the map