LS22 Autoloader Transport Pack v2.0.1.0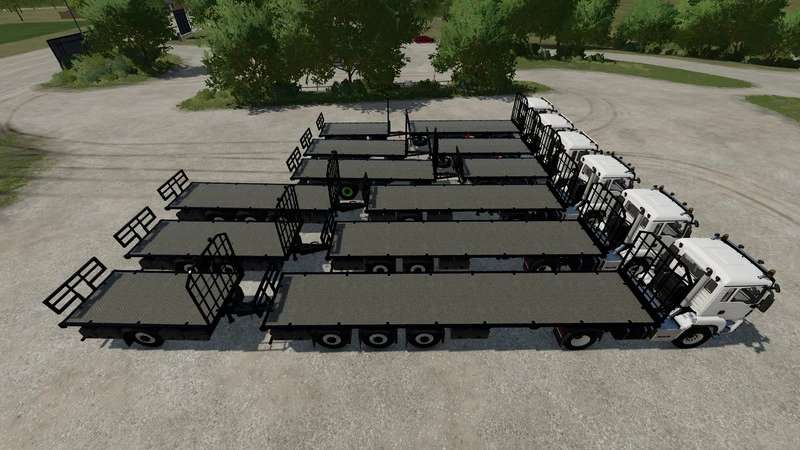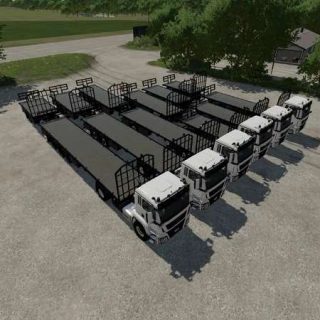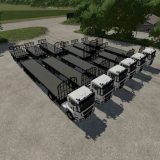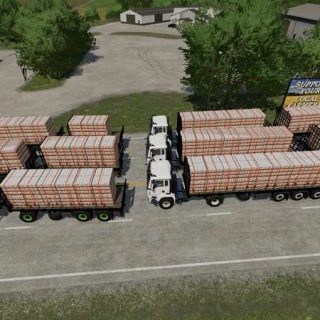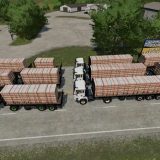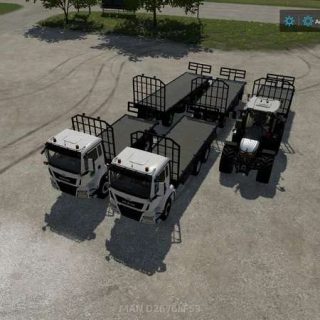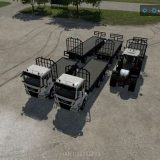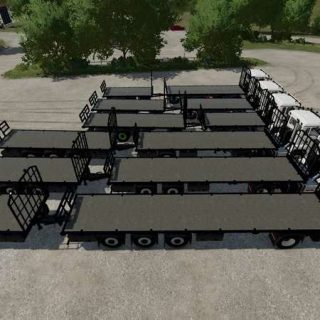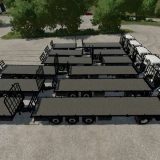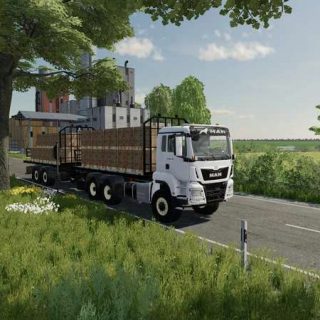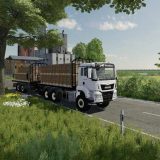 LS22 Autoloader Transport Pack v2.0.1.0
---
The Friesenjung Transport Pack known from the 19 converted to the 22.
My autoloader for pallets and bales has been integrated here.
Version 0.2.1.0
Drawbar trailer equipped with supports (thanks to EWW_Bobo)
The first version here is a pure conversion. This means that everything that the original pack did not have, this one does not have either.
This includes e.g. indicator lights inside.
As these are LS17 models in the base, I did not get a choice of colours or working mirrors for the conversion.
It is planned to improve this with and with. If you are interested in working with me in the next months, please contact me.
It is not easy to put the autoloading capacities into text. Therefore here are only a few key data per model.
Model number => Euro pallets | round bales 125 | square bales
03 => 12 | 12 | 9
04 => 20 | 16 | 15
05 => 24 | 22 | 18
06 => 28 | 26 | 21
07 => 32 | 32 | 24
08 => 40 | 36 | 30
Of course, the other autoloader items also fit, but that is beyond the scope of the description here.
Listing 12 tools here doesn't make much sense from my point of view.
Prices
Truck: 135000€ – 210000€
Trailer: 25000€
Includes the following with flatbeds and autoload:
3 Trucks
3 trailers with turntable
3 trailers with drawbar
3 trailers
Credits
Honour to whom honour is due. The Friesenjung Transport Pack was converted here.
Thank you at this point for the permission to use this as a basis.
The Freisenjung has nothing to do with the conversion itself, if something is wrong, please contact me.
The models are originally from Alfredix, so a special thanks to him for the models.
The vehicles are based on the LS17 models from Alfredix, because that was already the case in the FJ Mod.
I don't know yet if I am allowed/able to convert them to his new LS19 models, which still have to be converted to the 22.